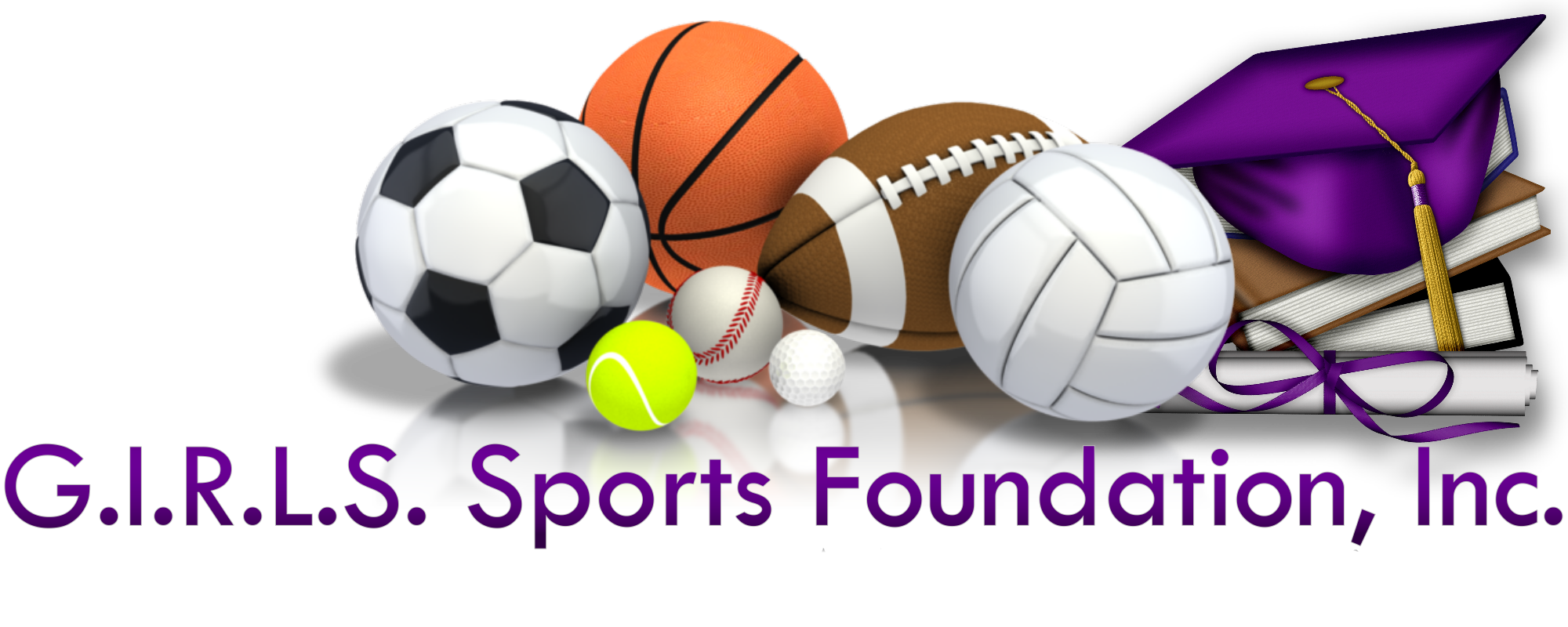 © 2013 G.I.R.L.S. Sports Foundation, Inc. All rights reserved.


EMPOWERING INDIVIDUALS EMPOWERS A COMMUNITY



About The G.I.R.L.S. Sports Foundation

The G.I.R.L.S. Sports Foundation, Inc. (GSF) serves underserved girls ages 4 to 18 from some of the most poverty stricken communities in the City of Buffalo. We reach out to the girls through sporting events such as basketball clinics, sports lessons, educational fairs, and/or other activities meant to reach their immediate needs. Additionally we have educational workshops, field trips, mentoring sessions and other community based learning activities. The variety of activities we provide is intended to provide a solid foundation for our girls in order for them to be successful and well rounded individuals in all aspects of their lives. We strongly encourage active parent involvement and we have had great results. As we touch the lives of these young ladies through our efforts, we strive to develop relationships with their parents and guardians as well. Our parents volunteer their time, donate equipment, serve on committees and assist our staff as needed. Their help is greatly appreciated and very important to our long term goals.

A monthly lesson plan is prepared for our Mentoring Program by the President and Co-founder to ensure the workshops are relevant to our mission and address real life issues that our members faces everyday. It is our intent that these workshops will give our girls possible solutions and positive alternative methods of thinking when dealing with difficult situations in their lives. The workshop topics have been chosen to make sure we are providing insight and guidance for situations our girls are facing today and will continue to face as they grow into productive women. These mentoring topics relate to our mission because they challenge the girls to speak openly and to share with one another how they cope. These discussions enable them to adopt better coping skills and deeper understanding for others and themselves. The hidden rules of society have forced many girls in Buffalo to give into peer pressure and find themselves in negative and unhealthy situations. We hope to provide positive feedback and encouragement that enables our girls to succeed in life. We strive to build positive relational bridges and help them pack their tool boxes with relevant tools!

Additionally GSF has an Annual Summer Basketball League that draws the attention of city wide female basketball players of all ages. The league is held outdoors at a local community park centrally located in the city of Buffalo. The league is held for 5-8 weeks, every Saturday, depending on the number of teams. Our Summer League is intended to provide a safe, fun, and organized outlet for girls in the community to participate in. We have been fortunate to gain sponsorship from local government officials to include our Mayor Byron Brown. Our sponsors provide use of the park, t-shirts, trophies, balls, and their valuable time. We have gotten the support of WNBA players and from some of the best local female and male basketball players. League events provide free family fun that encourages participation from all! Our staff members are onsite coaching teams and supplying support for any player that needs it. We hope that all players finish the league with more developed skills and knowledge of the game all while experiencing a more positive outlook on their lives and their neighborhood(s).

Our long term goal is to provide these services on a larger scale. We envision the G.I.R.L.S. Sports Foundation, Inc. providing educational and sports programs on a local college campus that encompasses ideal activities that directly align with our mission; to promote the importance of academic achievement, respect, leadership, self confidence, healthy lifestyles, team work, and good sportsmanship through sports participation and mentoring to our underserved population of youth, girls. As we invest in the future of these young ladies, we will continue to review and improve our approach and procedures. We will provide continual education and training to our staff and volunteers based on our organizational and member needs. As we move forward, the impact and value of our mentoring component will be consistently evaluated in order to sustain our goals. Essentially the G.I.R.L.S. Sports Foundation, Inc. will maintain our desire and efforts to have a strong effect on the lives of every young lady that we come in contact with.
EMPOWERING INDIVIDUALS EMPOWERS A COMMUNITY